Enrico and Emanuel are brothers who study programming at Hebron IT Academy.
The boys lived in Kherson all their lives. With the beginning of a full-scale war, the city was under temporary occupation, but the brothers managed to evacuate. Their mother stayed at home.
Today, one of the boys tell their story:
"My name is Enrico, I am 20 years old.
I have two brothers: Emanuel is the same age as me, and the other, older brother is 8 years older. My father left the family when my brother and I were 1 year old. But we have a mother who always did everything possible and impossible for us.
On the first day of the start of the war, we had to leave our home. We lived with friends for 3 months. Int the end of spring, we were offered to leave Kherson to study in Hebron IT Academy, and we agreed without hesitation. But we left only after 2 weeks, due to the fact that the roads were closed. 
My brother and I were lucky enough to see an announcement about the evacuation of people from the occupied territories, and we took the opportunity to leave Kherson early in the morning on the same day.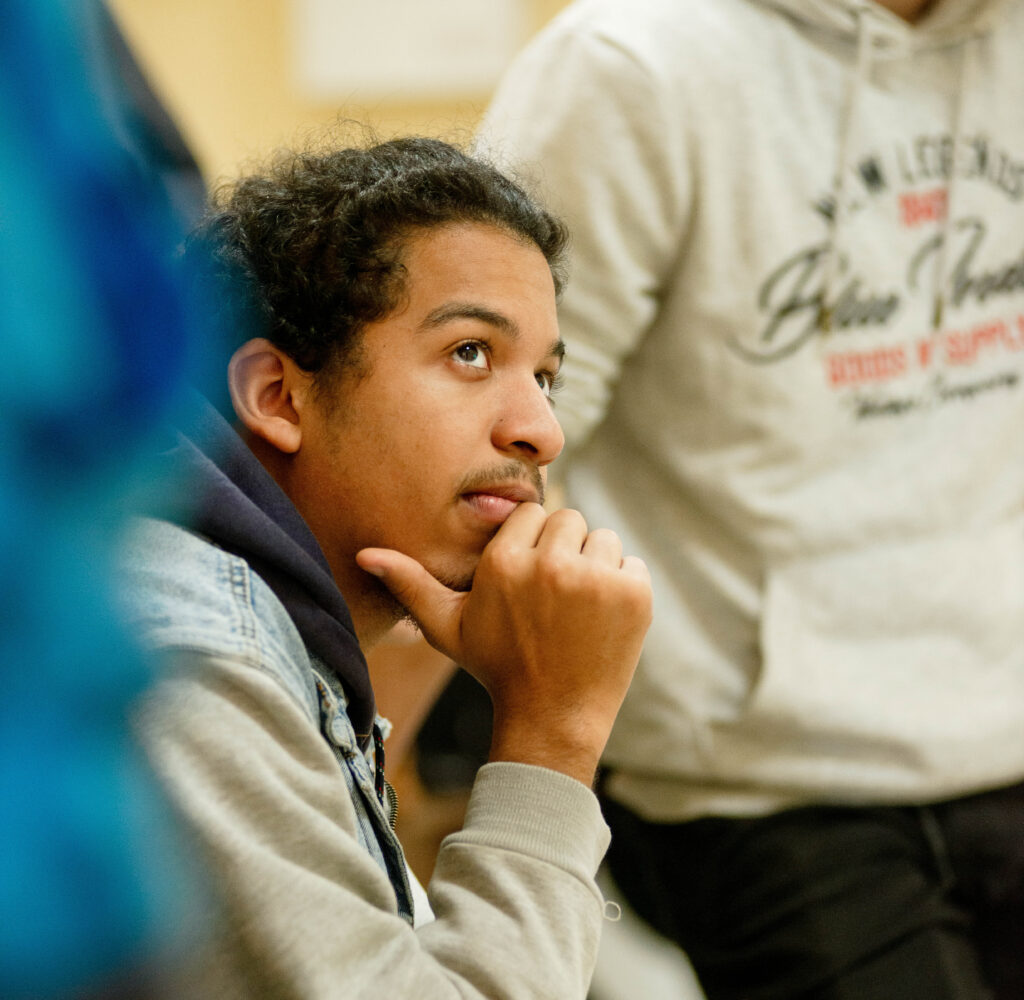 A few hours later, we arrived in Melitopol, where we spent the night. After several days of hard road we arrived to Hebron. 
The next morning we went to Zaporizhzhia, where we were offered a bus ride to Kyiv. We stayed in Kyiv for several days, and only after that we arrived in Lviv by train. During the first week at the Academy, we passed the interview and testing, and we were given the opportunity to study IT. Emanuel chose the direction of testing, and I decided to develop in the direction of programming. We are still extremely grateful for this opportunity".
The brothers study at the Academy and share their first impressions:
"Everyone here is friendly and welcoming, if you need help – they will always help. – says Emanuel – I am currently taking the QA-QC testing course, this course is easier than the one my brother is studying, but if I enter the Academy, I will try to pass it too."
Enrico is taking a Front end course, learning HTML, CSS and JavaScript: "I allocate about 6-8 hours a day to study the material, so learning is easy."
Perseverance and diligence of future students is pleasantly impressive! We wish future programmers an easy learning process, a brilliant career in IT and a peaceful sky!